I
don't
know where this one came from, but i had this background i did a couple of months ago.
i sketched a face on in chalk then painted the outline in
gesso
. then i used a
sponge
to apply the next layer of paint.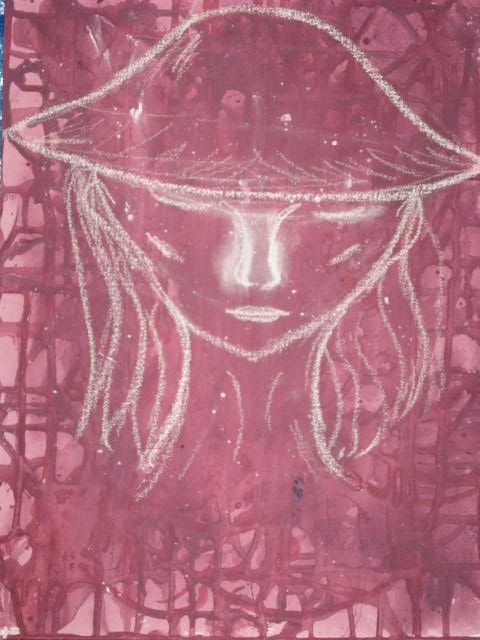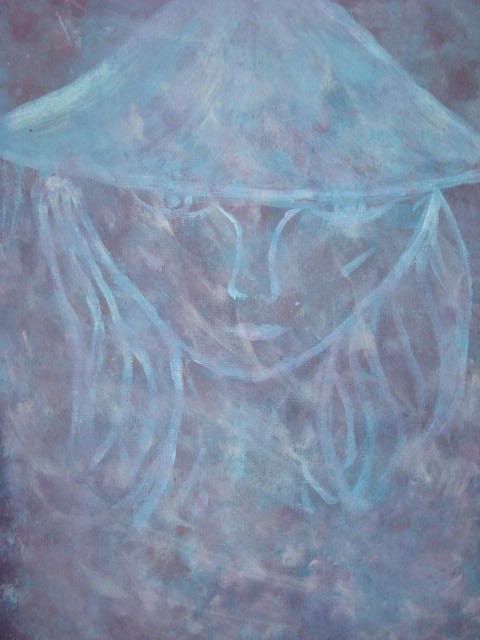 i forgot to take a pic of when i
sketched
the angel on but i this is at the stage where she
didn't
have a face yet...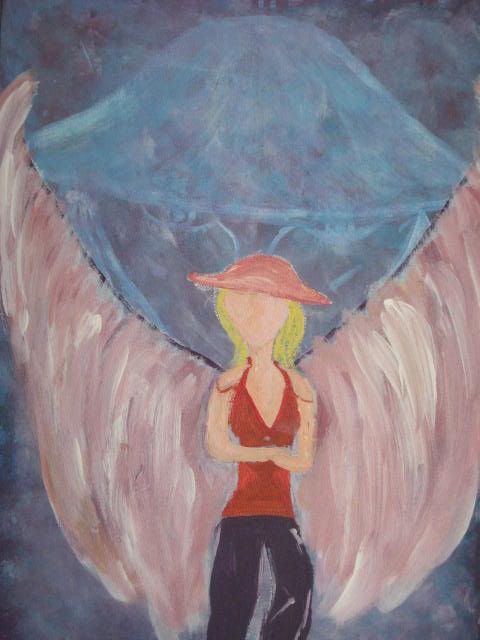 I
didn't
really like the way she looked at this stage so i changed her clothes and hair colour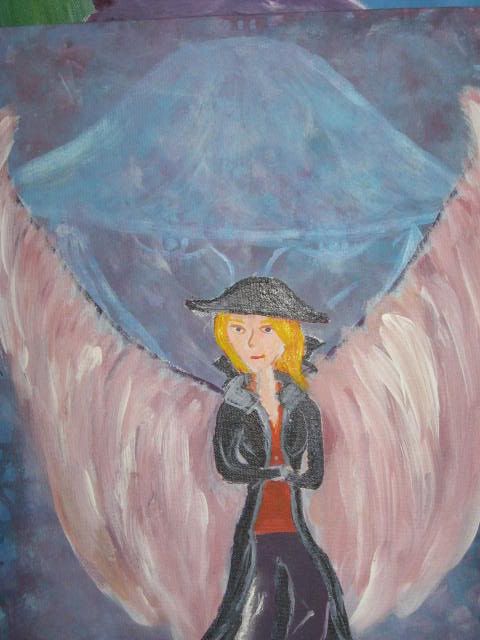 the finished product
Edit: the second stage photo i digitally edited on photobucket and used it in a background of my own creation at pimp-my-profile.com